Day trip to New York City
June 14th, 2019
In June I had to visit a consulate in New York City and used that as an opportunity for a day trip with my daughter and mom, who've been visiting us at the time. We had only 4–5 free hours and it wasn't our first time in the city, so we decided to take a nice walk from Midtown Manhattan to Upper East Side through Central Park and then visit The Metropolitan Museum of Art.
Times Square was in our way so we made a stop. It's interesting how quickly it changes because of ads and people.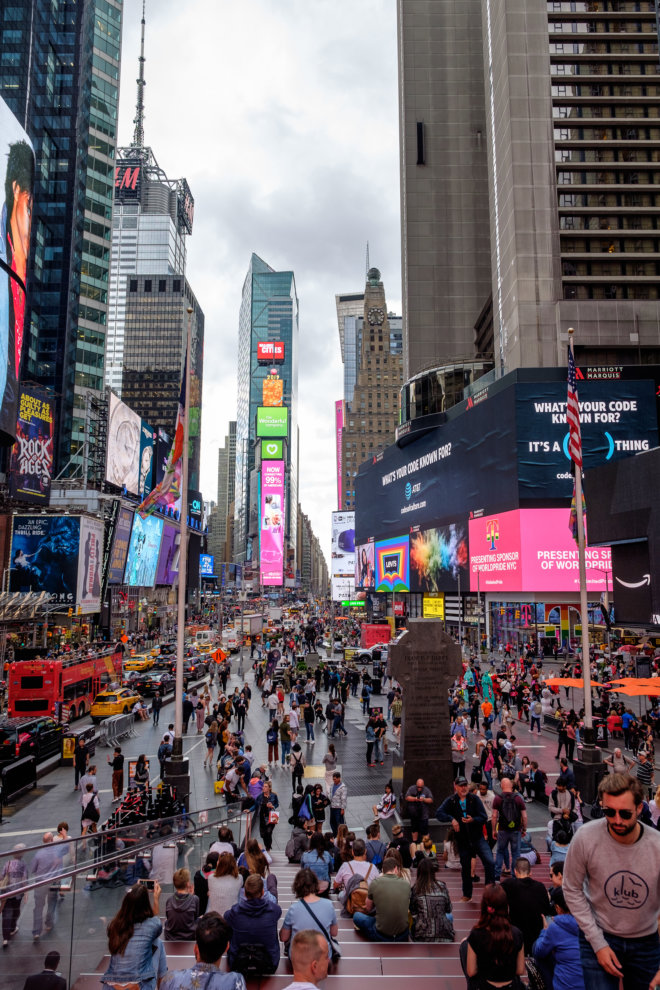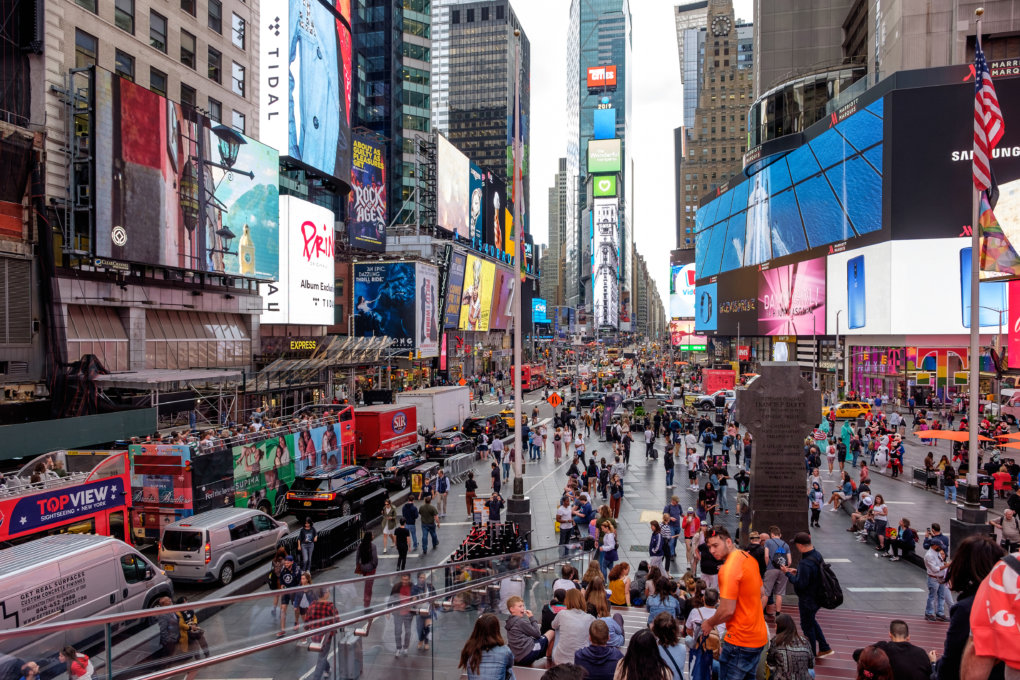 Spotted The Colbert Report studio.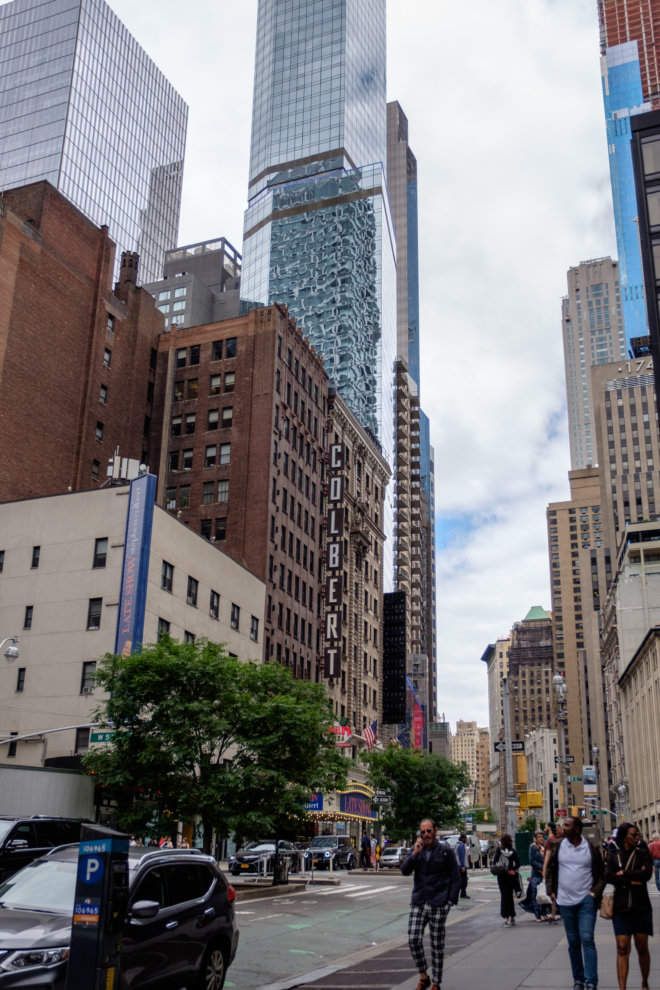 The Met's Cantor Rooftop Garden Bar is the best-kept secret of the museum. It's almost impossible to discover if you don't already know about it. I was looking for it but still had trouble finding as there are only two floors on the paper map while it's located on the 5th floor. Take the elevator near the Modern and Contemporary Art section to the 4th floor, then use stairs to enjoy an amazing view of Central Park and Midtown skyline.