Philadelphia ✈ Phoenix
Around 8 am in the morning we parked at Philadelphia Airport, grabbed a coffee at La Colombe, and got on our flight to Phoenix, AZ. I didn't have many expectations for Arizona and imagined it being a boring desert, but my colleague and friend Derek Rushforth lives near Phoenix and I wanted to visit him. (No need to invite me, I can invite myself!) Looking back, my expectations couldn't be more wrong and I am really happy that our trip started in central Arizona.
As we got closer to our destination the view from the window changed to mountains and deserts with barely any signs of civilizations: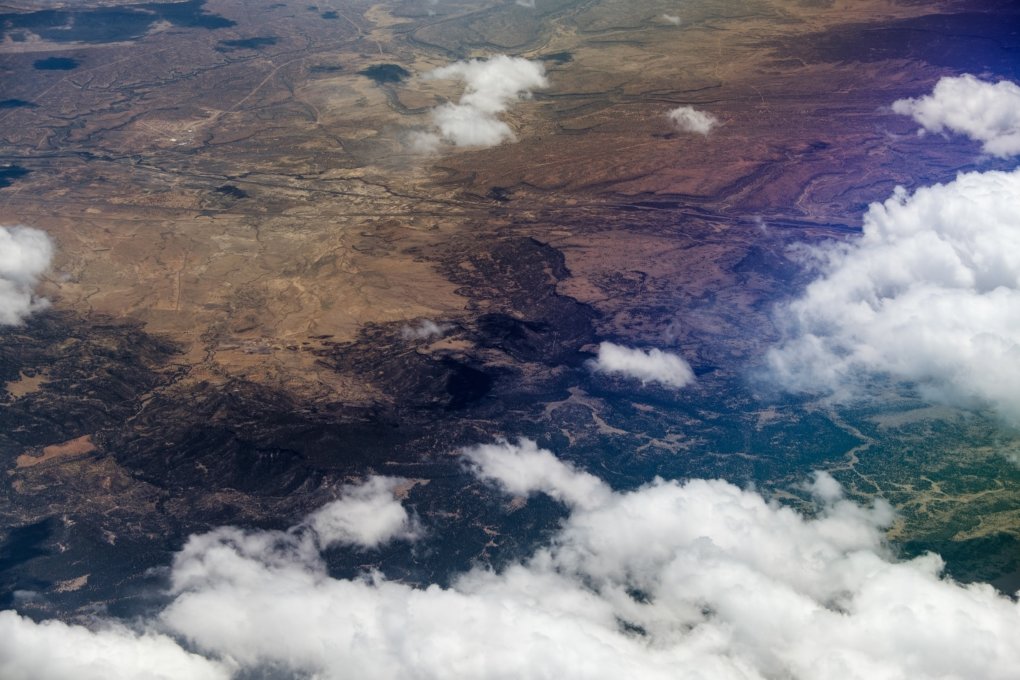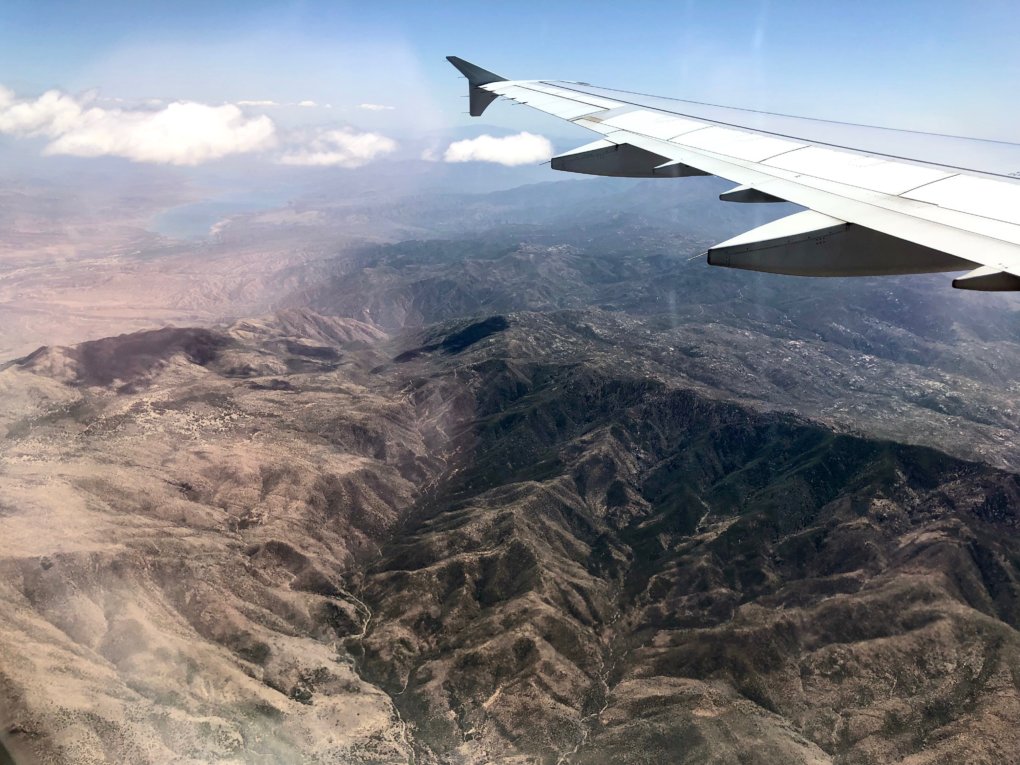 Then, out of nowhere, in the middle of the desert we saw Phoenix surrounded by mountains: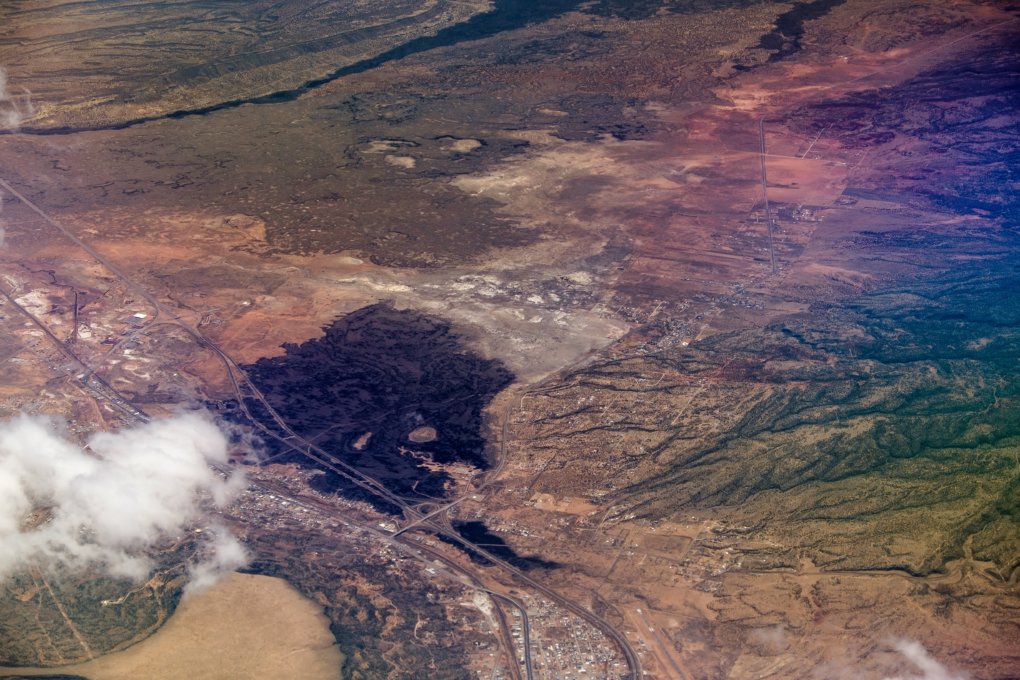 It's pretty crazy that such a big city was settled only in 1867. It's 5th by population in the United States, just a little bigger than our home city Philadelphia. What's interesting is how different these two cities are. Phoenix is a textbook case of urban sprawl, with population density 4 times lower than Philadelphia. The downtown area is a usual business district with high-rises and skyscrapers, but the rest of the city looks more like suburbia.
After landing and picking up a car we went to our hotel in Gilbert, AZ to fresh up and change from fleece jackets and down coats to summer clothes. From there we went to Derek's house to meet his family and figure out our plan for the next day. That night we all went to a local Vietnamese restaurant SaDec Bistro for some Pho and sake. Because of a 3 hours time difference and early start we wrapped up the night early and went to bed.