Chartres
That was the last day of our trip, but on the way back to Paris we wanted to make a stop at Chartres to see the famous Gothic cathedral. I learned about it a few years ago during an art history class and wanted to visit ever since. From the record at UNESCO's World Heritage List:

Partly built starting in 1145, and then reconstructed over a 26-year period after the fire of 1194, Chartres Cathedral marks the high point of French Gothic art. The vast nave, in pure ogival style, the porches adorned with fine sculptures from the middle of the 12th century, and the magnificent 12th- and 13th-century stained-glass windows, all in remarkable condition, combine to make it a masterpiece.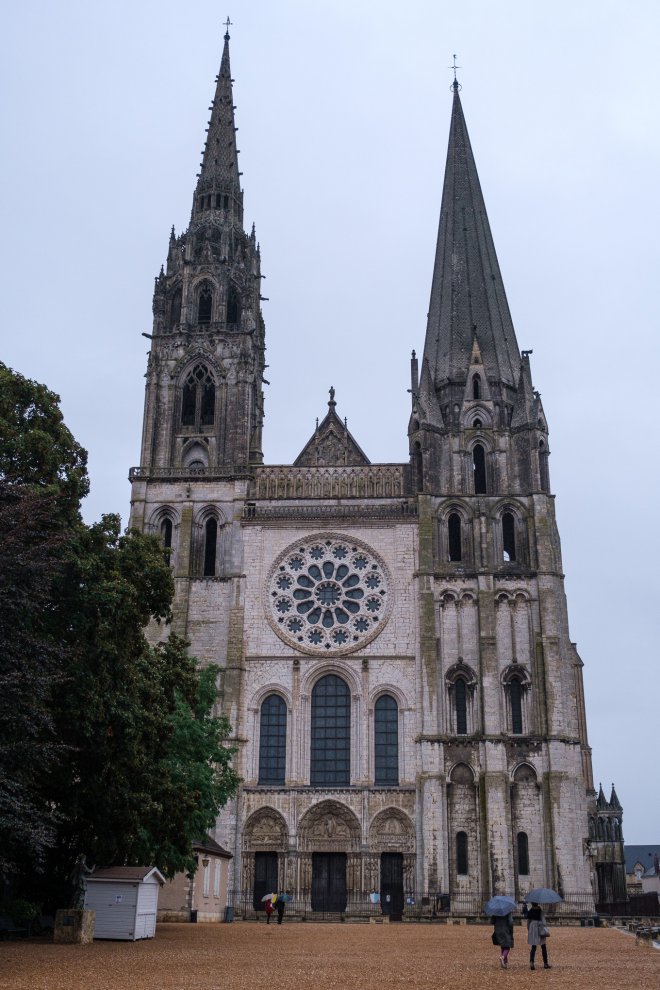 It was raining again and our drive took longer than expected, so we arrived in the evening just half an hour before closing time. We admired its interior with incredibly high ceiling and large stained-glass windows, made possible by the vaults of the roof and the flying buttresses outside. I can only imagine how supernatural that space felt in the 13th century and how it added to a religious experience.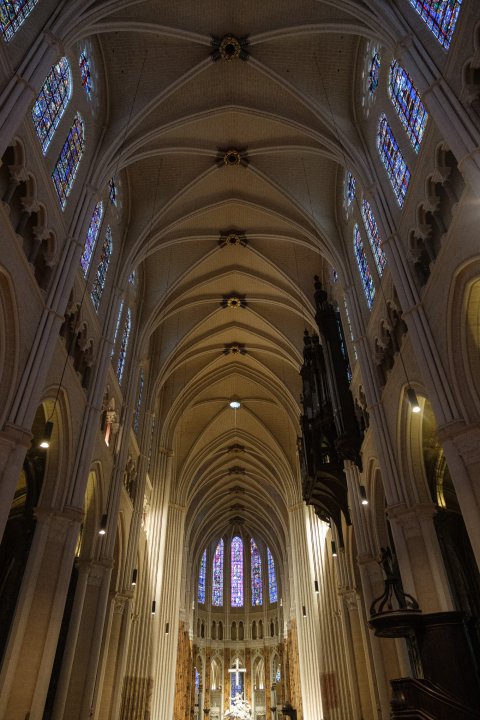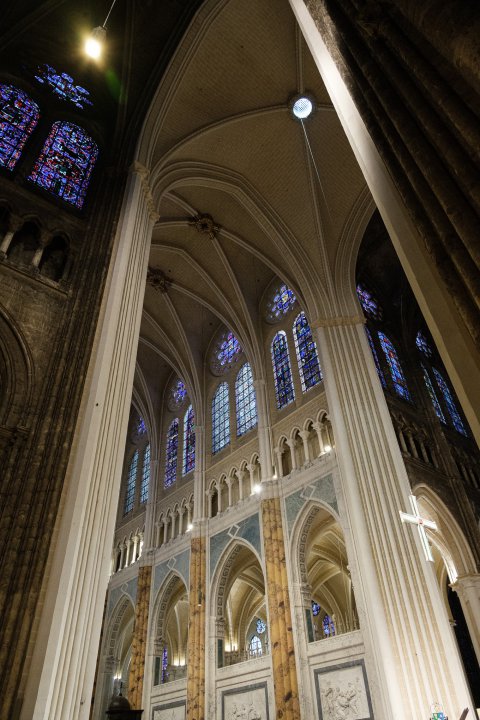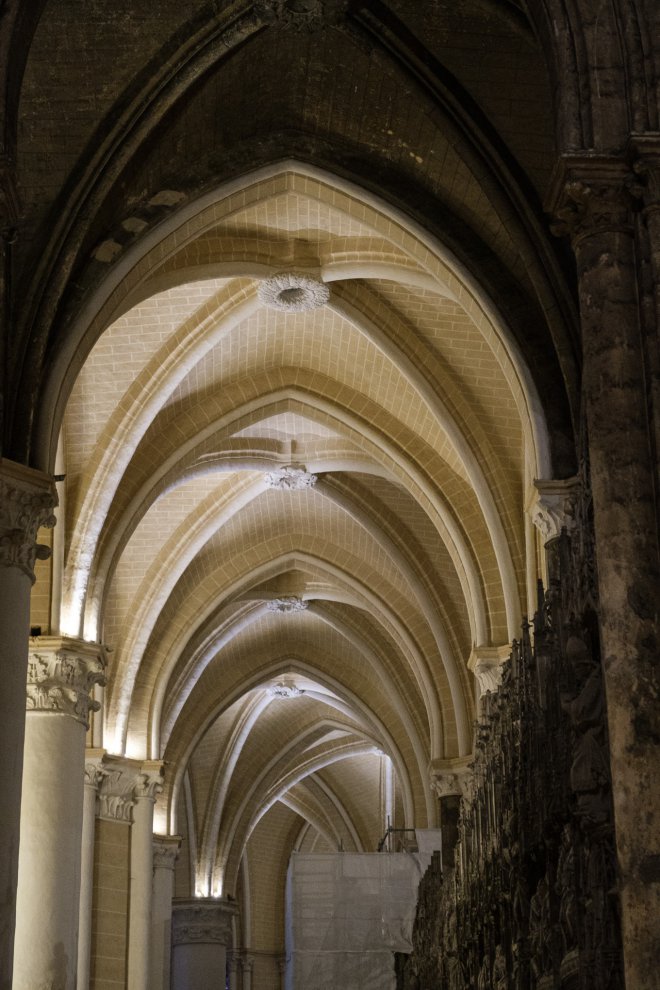 All stained-glass windows were absolutely gorgeous and full of beautiful little details: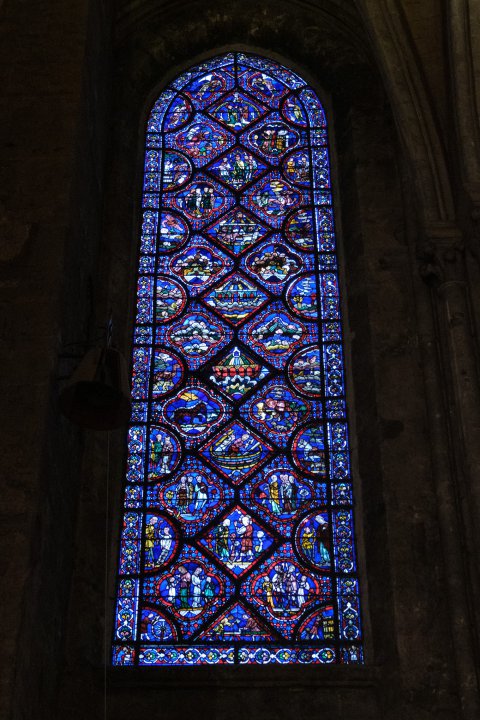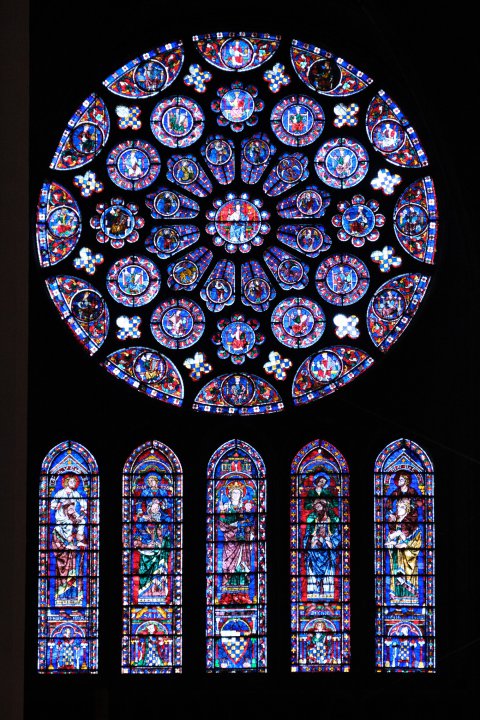 The city of Chartres looked medieval and very picturesque when we drove through it to the cathedral. Wish we had more time to explore it.