Paris, Part 2. Eiffel Tower
Eiffel Tower was on the top of my daughter's list for things to visit in Paris, so she got disappointed when we found out that online tickets were sold out. We decided to try our luck and go to a regular line first thing in the morning. Turns out that wasn't a bad idea — we spent only 30 mins in line but views from the top were so worth it!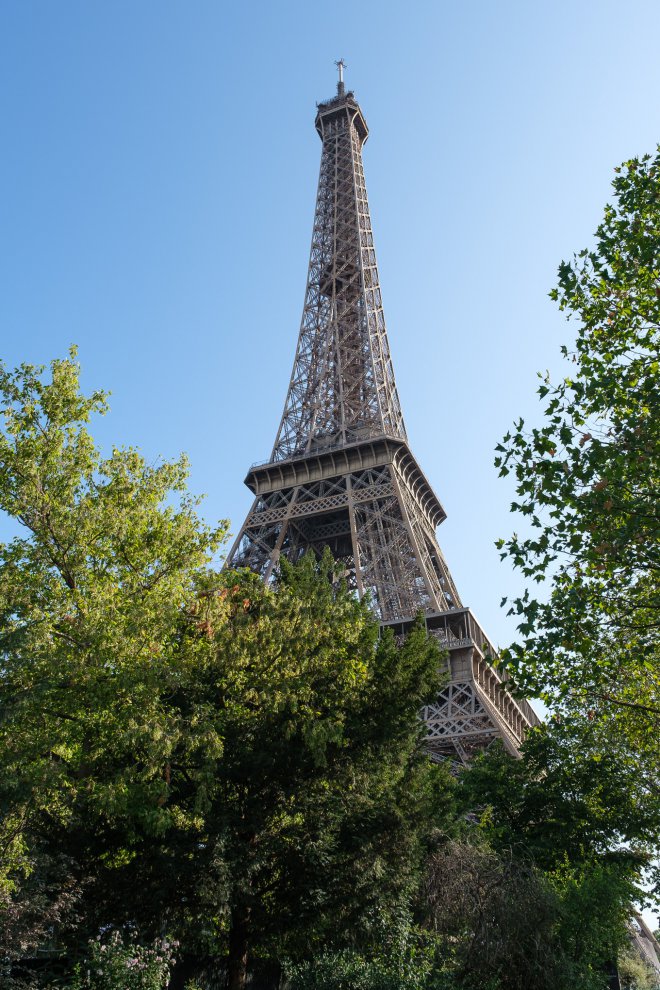 Pro tip: I am glad we visited the Eiffel Tower on our last day in Paris, as this way we could actually recognize all the places we visited before.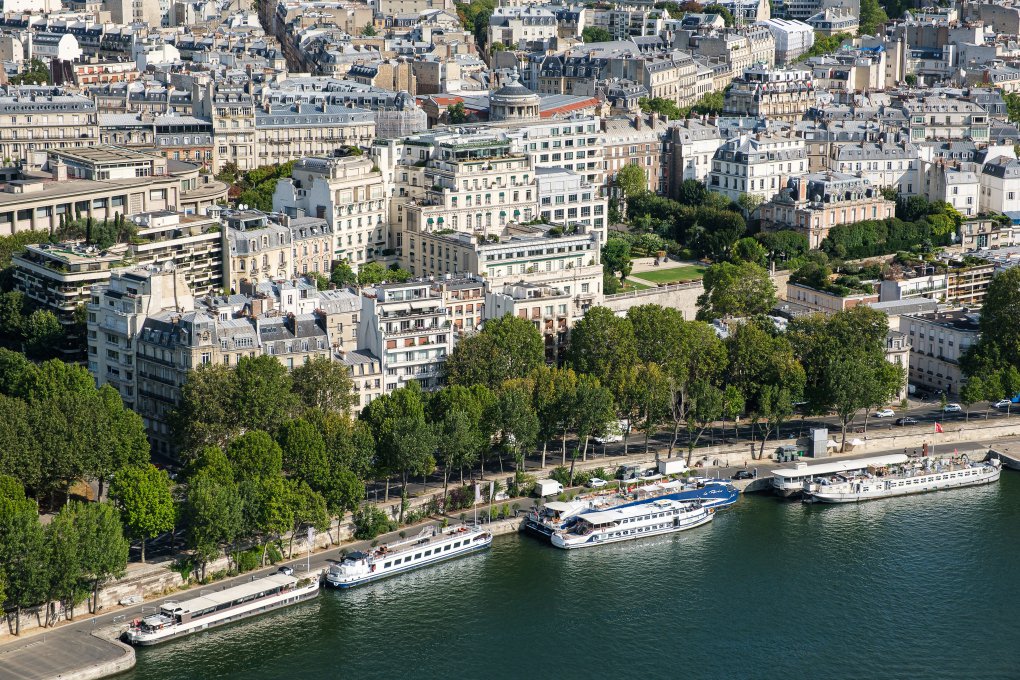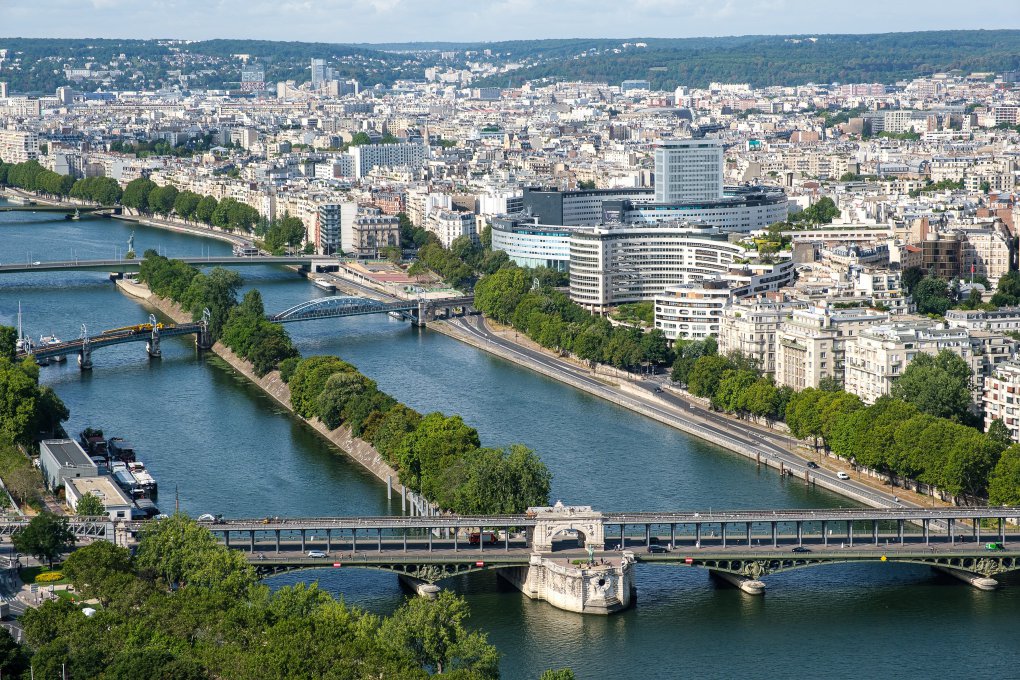 We had tickets with access to the summit, so after reaching the 2nd floor we took a separate elevator to the top. The view of the surrounding area from the 2nd floor is nice, but from the top you can see the whole city.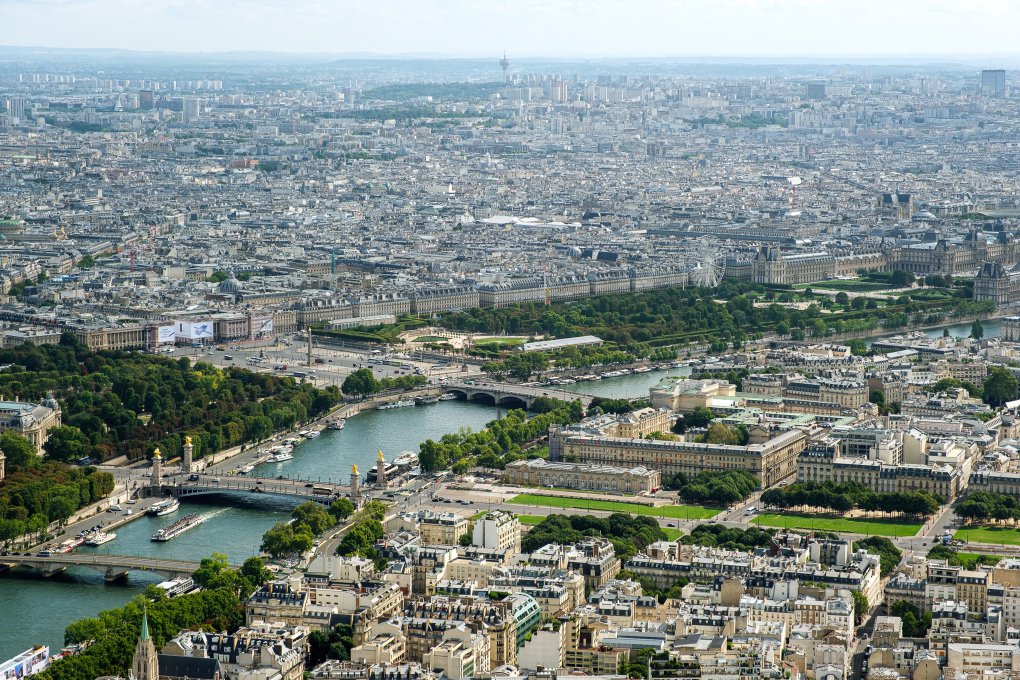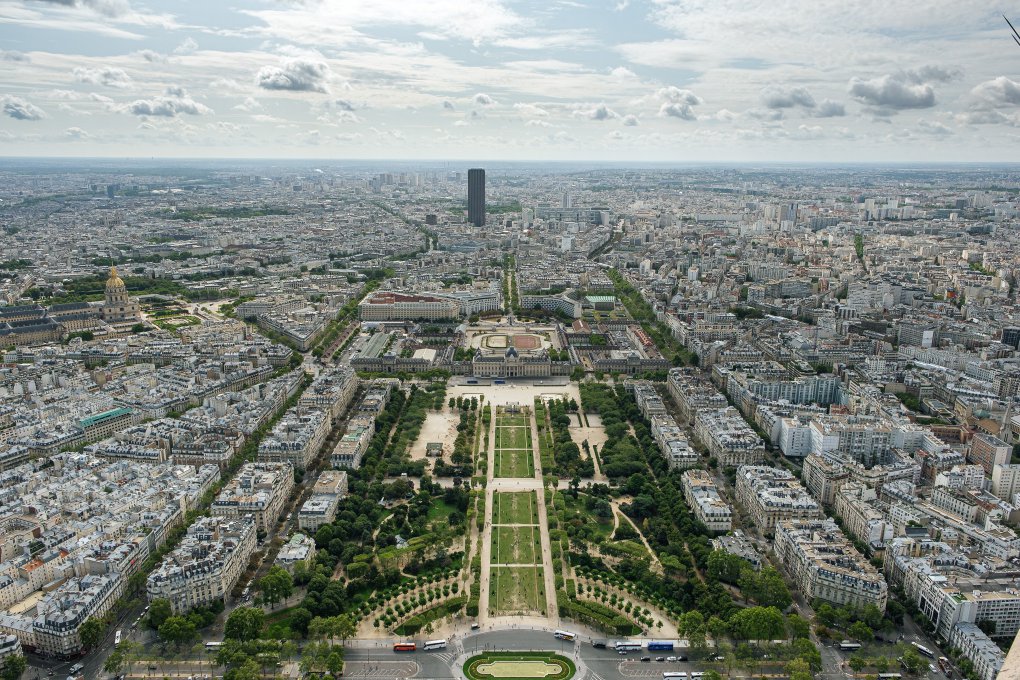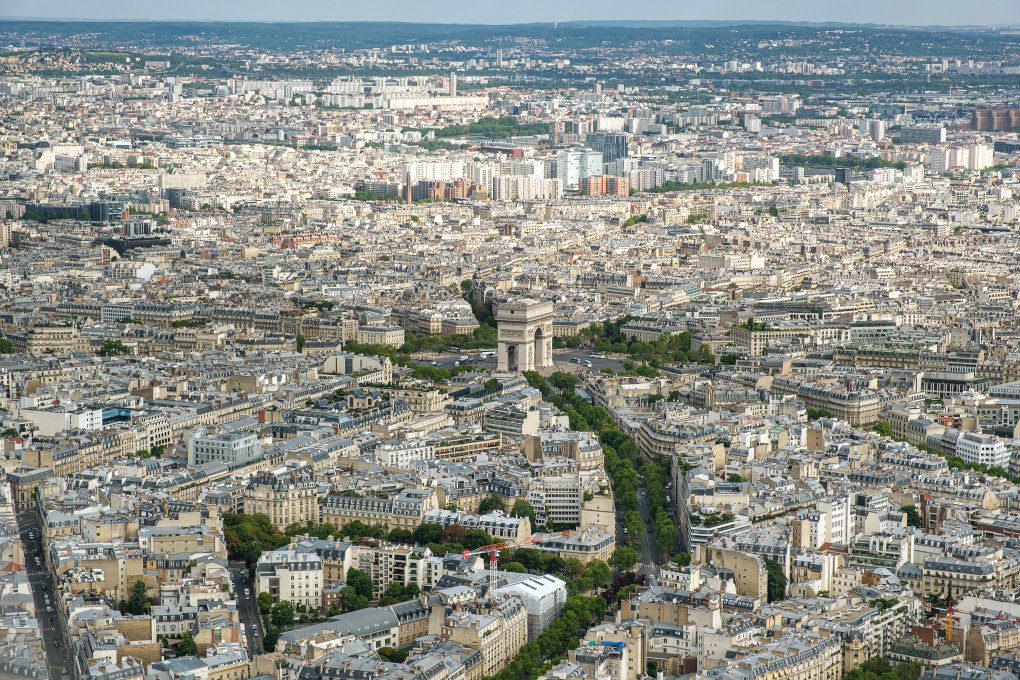 An elevator ride to and from the top is quite impressive in itself.
On our way back we passed Café de Flore, recalled that our friend mentioned and recommended it, and stopped there for lunch. It's another touristy place at this point, but hey — we are tourists, the cafe is very nice, and it's popular for a good reason.

In the evening we met a beautiful sunset on Pont Notre Dame.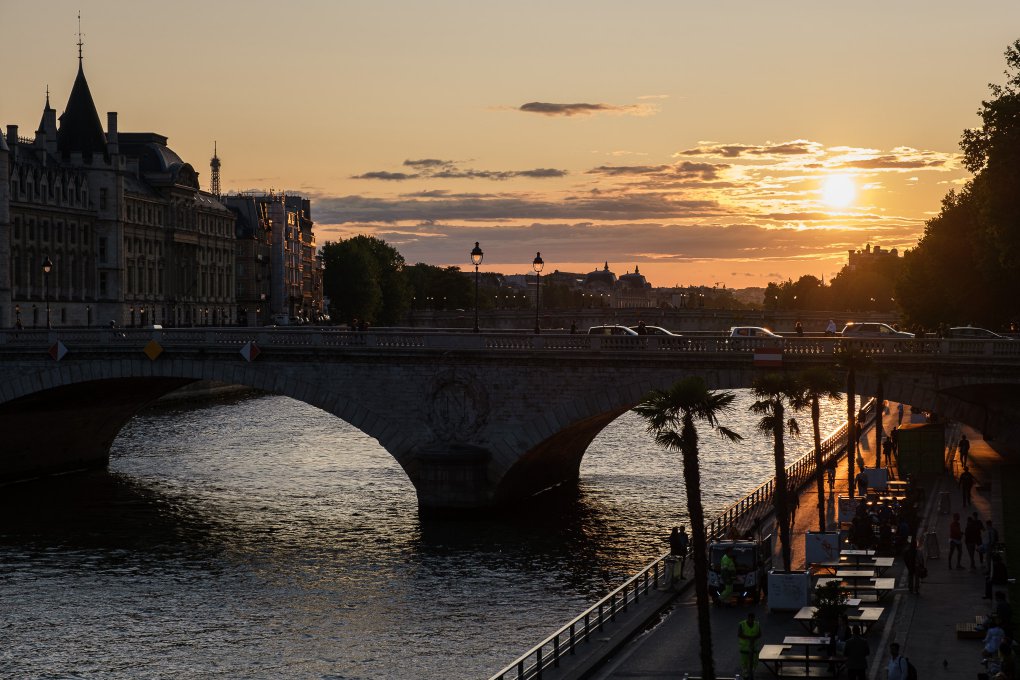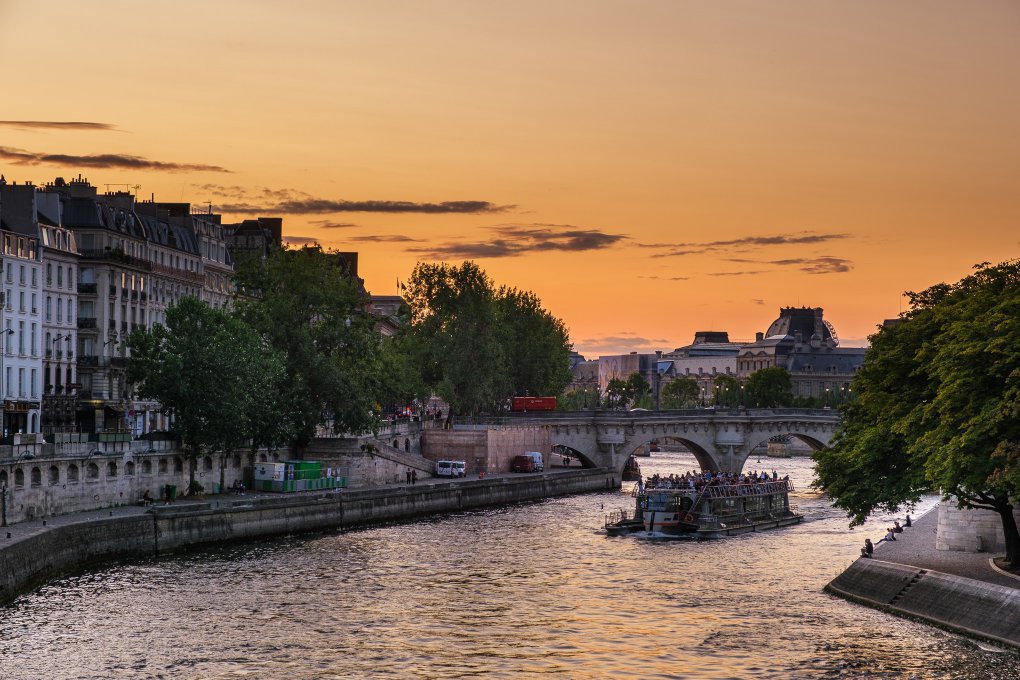 Then took a short walk around the neighborhood.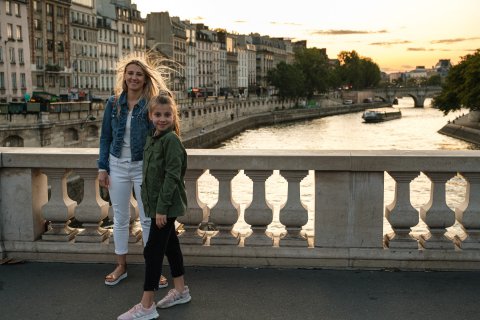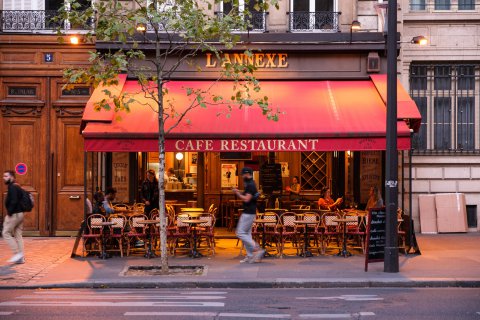 That was the end of our stay in Paris. We got lucky with the weather and spent most of our time outside exploring the city by feet, which is not given in August. Because of a busy season, we didn't get to visit all the places we wanted, but still had a great time and built some lifetime memories.