Bryce Canyon National Park
We slept in and had a lazy morning after a long day. Our Airbnb was in a fantastic location between Bryce and Zion national parks. The owners Micah and Jules built several small guesthouses with a shared yard on their property. The houses are brand new, tastefully decorated, and provide all the required amenities — places like that are why we stay in hotels only when there are no other options. And look at that awesome treehouse they have!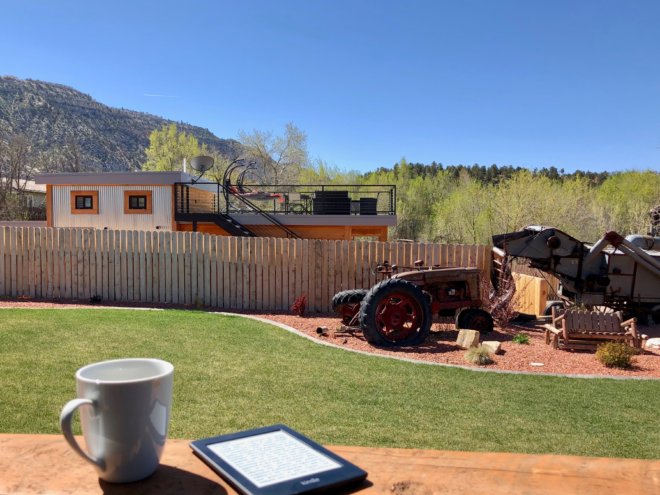 We got to Bryce National Park around 1 pm that day. The first thought after looking at Bryce Amphitheater was that we landed on Mars. The canyon looks like a bright red sand castle built by a giant.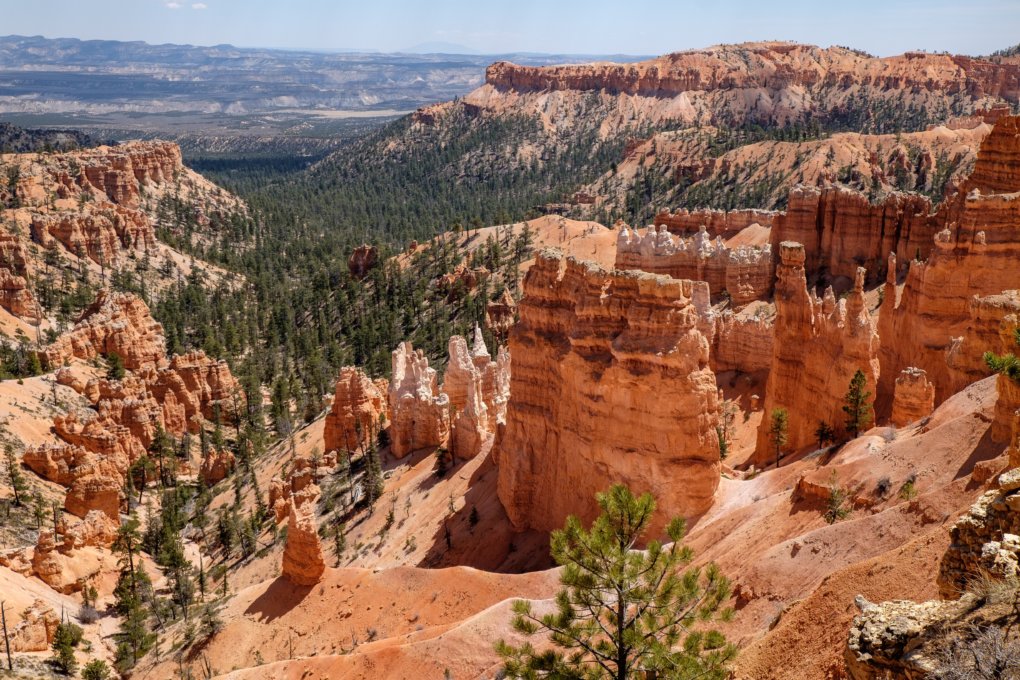 We hiked Navajo Loop hiking trail (1.3 miles) that provides a nice view on Thor's Hammer balanced rock and narrow passages of Wall Street. What's interesting is that the bottom of the canyon here (7,479 feet / 2,279 m) is still above the top of the Grand Canyon's South Rim (7,000 feet / 2,133 m). The trail is a little steeper than Bright Angel in Grand Canyon and ground is a mix of sand and clay, so I was happy we've got proper hiking boots with good grip and ankle support.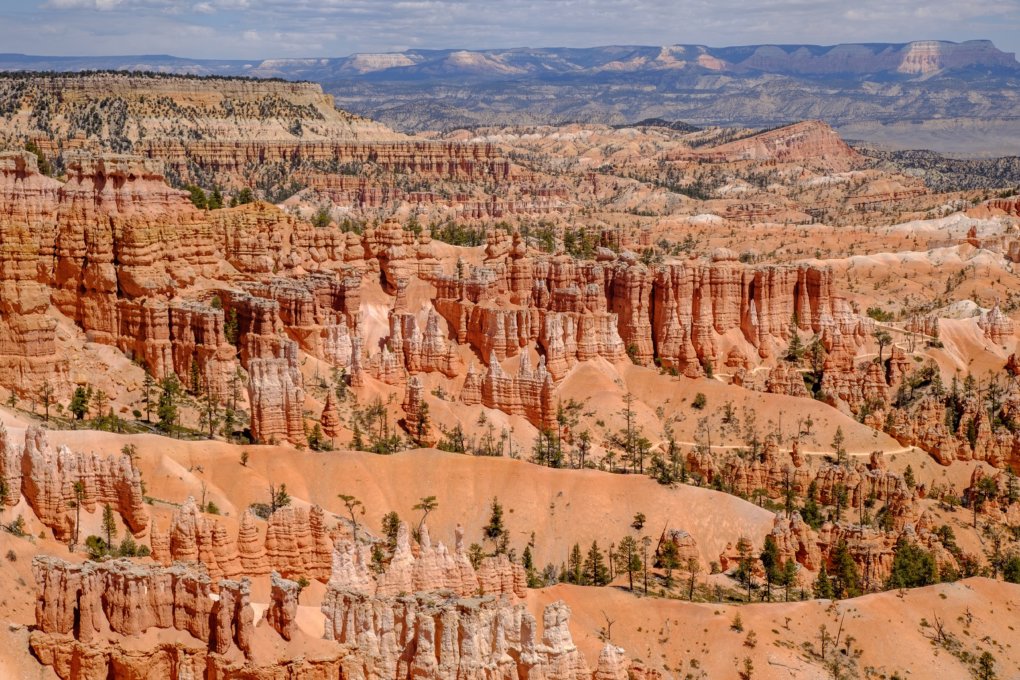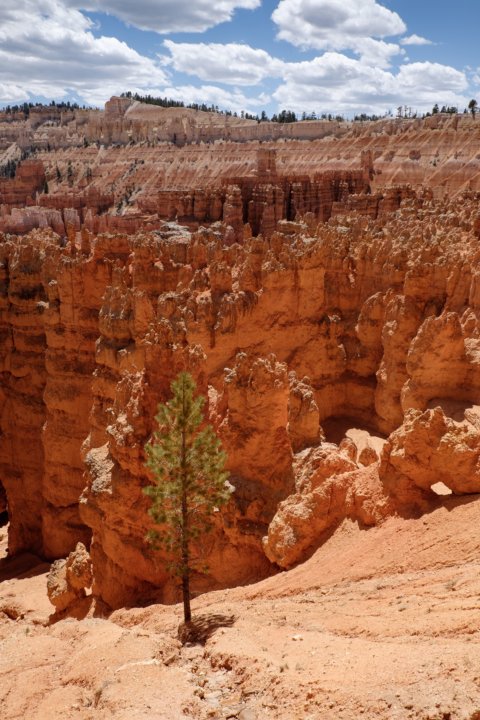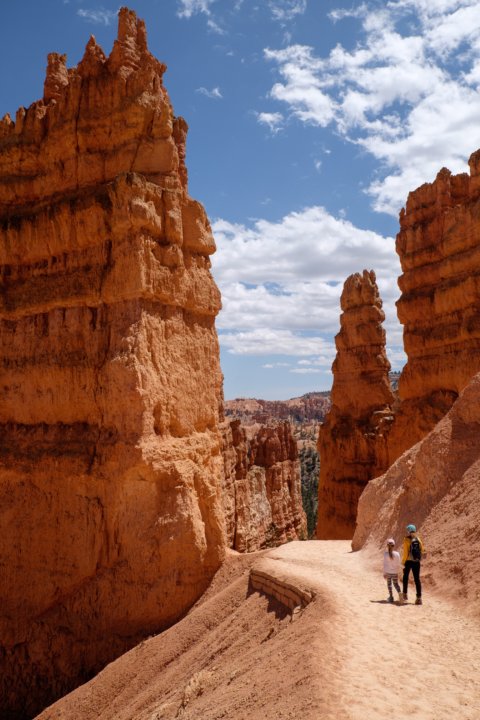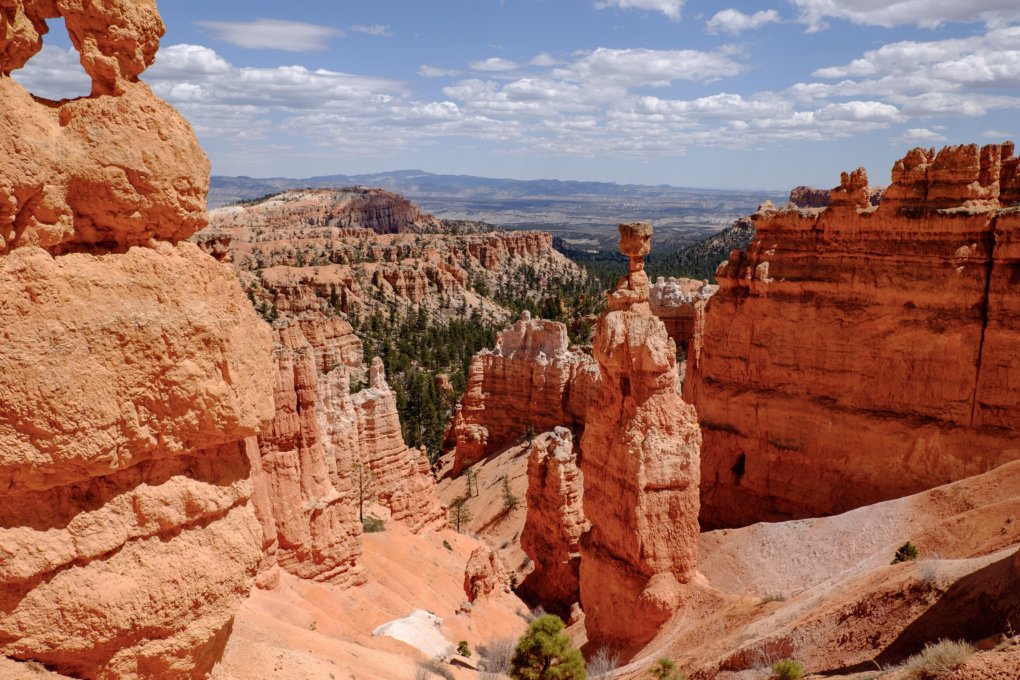 After that, we went on a Scenic Drive (18 miles) to Rainbow Point that provides a spectacular view on a canyon from the highest elevation of the park. That was also the highest elevation point of our whole trip — we started at 1,086 ft (331 m) at Phoenix, AZ and here it was exceeding 9,100 ft (2,770 m). It's better to make stops at overlooks on a way back as all the viewpoints are on the east side.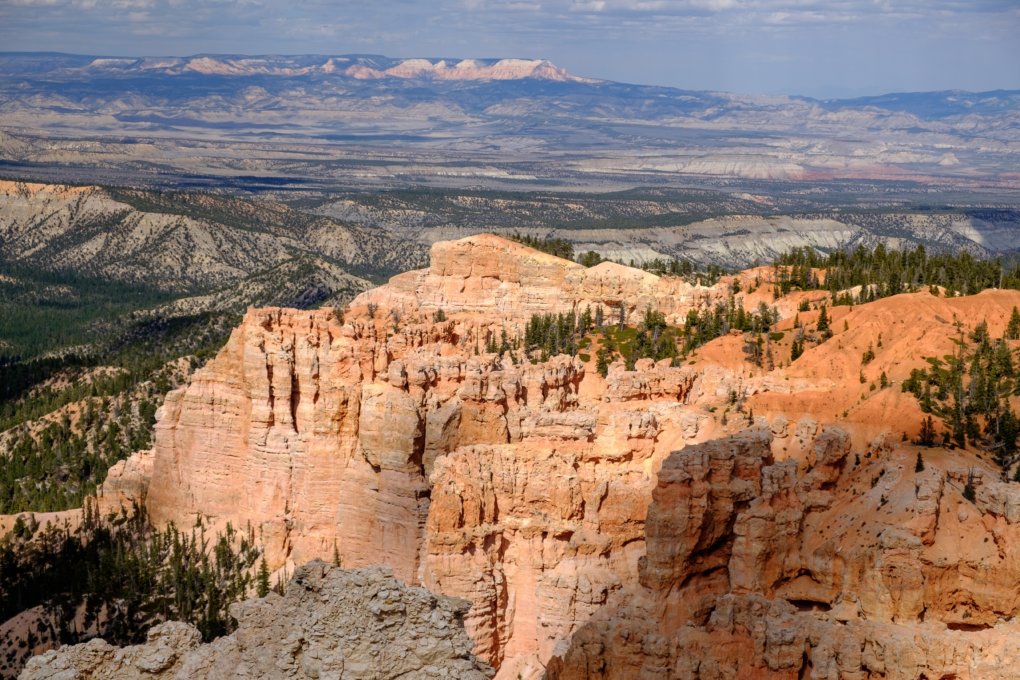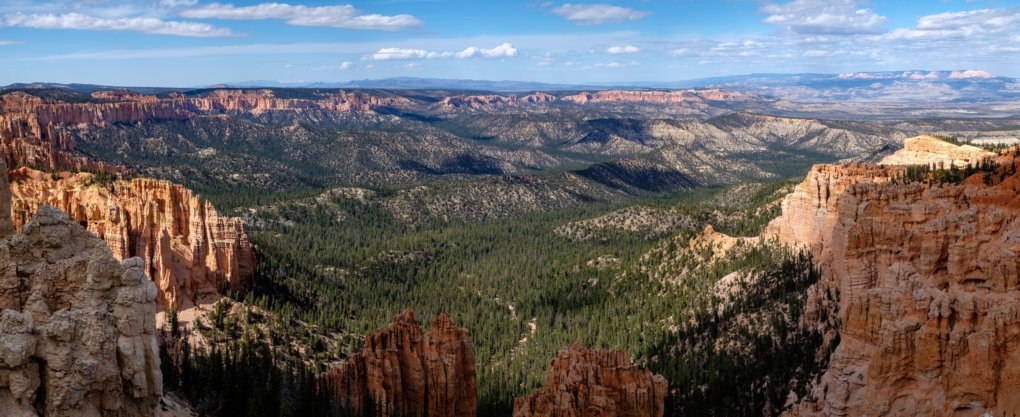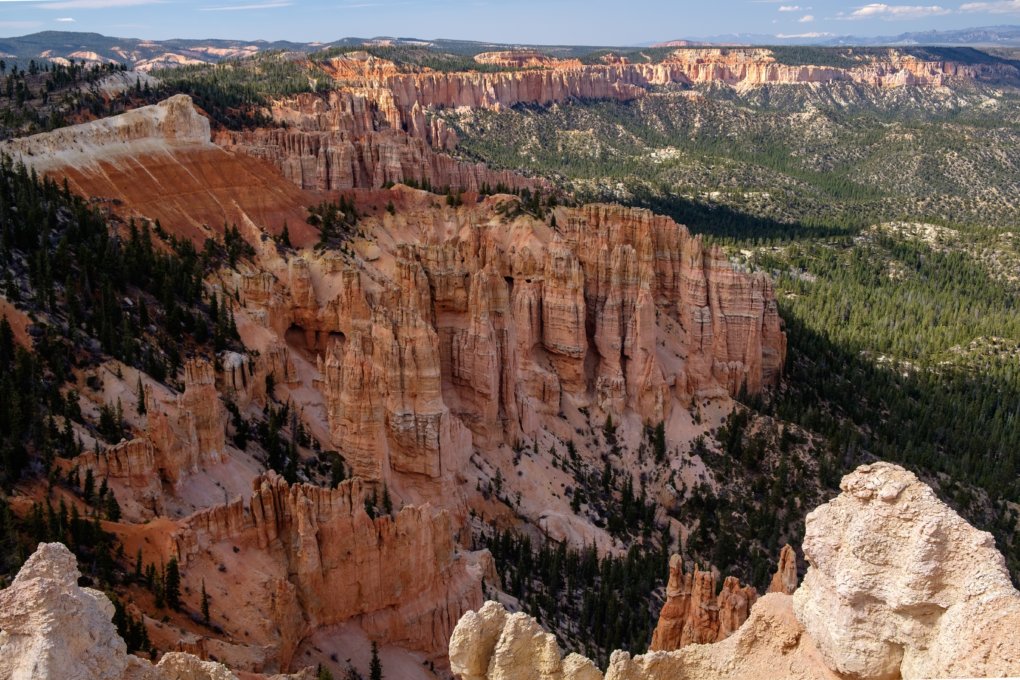 That was the final stop of our day. We got back to the house, grilled hamburgers for dinner, and enjoyed a beautiful sunset and a little quiet time.