Las Vegas → Los Angeles
We spent the next morning by the pool, after grabbing coffee and pastries in a cafe inside a hotel. At this point we spent more than 23 hours driving and covered 972 miles (1,564 km) in 6 days, so we weren't too eager to get on a final leg of our trip.

The traffic was horrendous and we spent almost 7 hours driving to Los Angeles that day.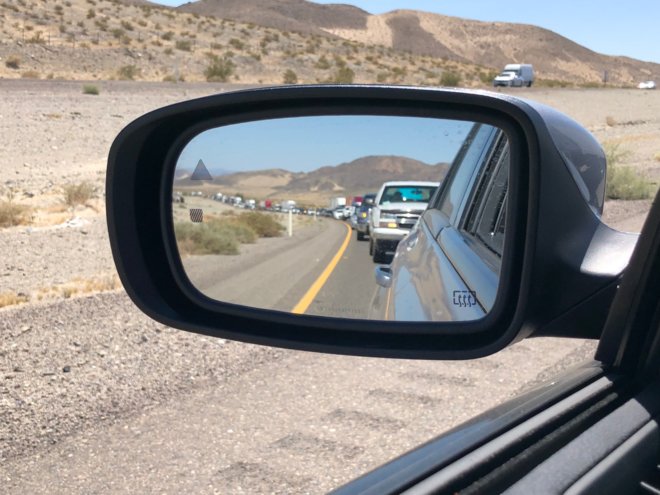 Around 7 pm we arrived at our lovely Airbnb in Hollywood Hills. It was a mid-century guesthouse next to the hosts' house on a beautifully landscaped plot. As we were enjoying a glass of wine on a deck the owner stopped by to say hi and we've got some dinner recommendations in the neighborhood. We walked to Mercado for good Mexican food that night and enjoyed LA's quirkiness on our way.