Las Vegas, NV
Our next destination was Las Vegas, NV. We didn't have any special plans there and it was mostly a stop on a way to Los Angeles, but we were looking forward to our stay in Bellagio after the movie "Ocean 11". We got there around 2:30pm, checked in, dropped off our bags and went to a big outdoor patio with multiple pools.

The guests hanging out there are either hangover after a long night or tired after a conference, so it was quiet and peaceful. That was probably the only place in LV that I actually enjoyed.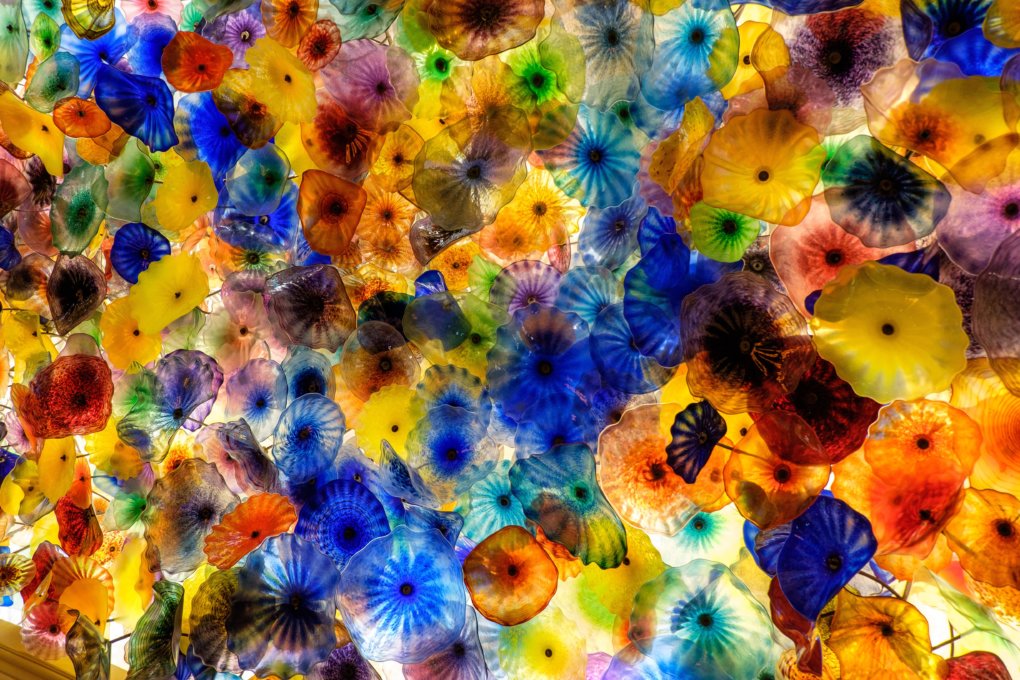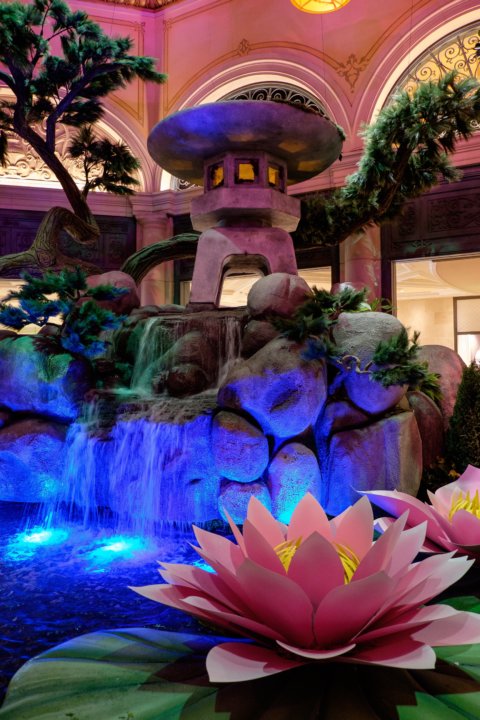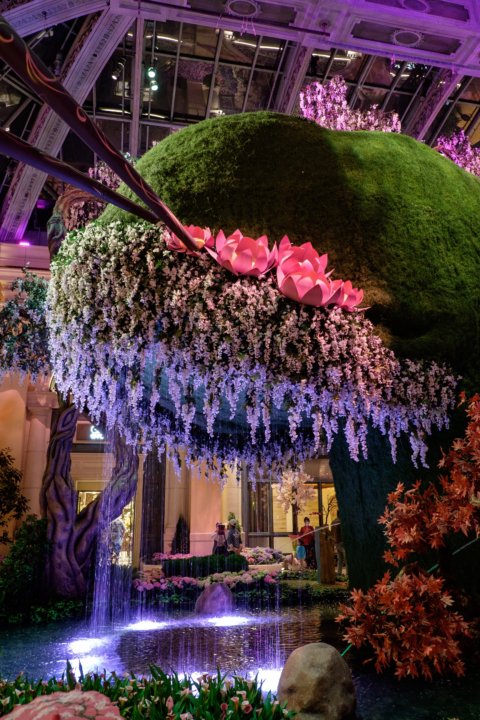 For dinner, we had a reservation in Mon Ami Gabi across the street. Later we went for a walk on a Strip, but that's not something I would recommend to a family with a kid.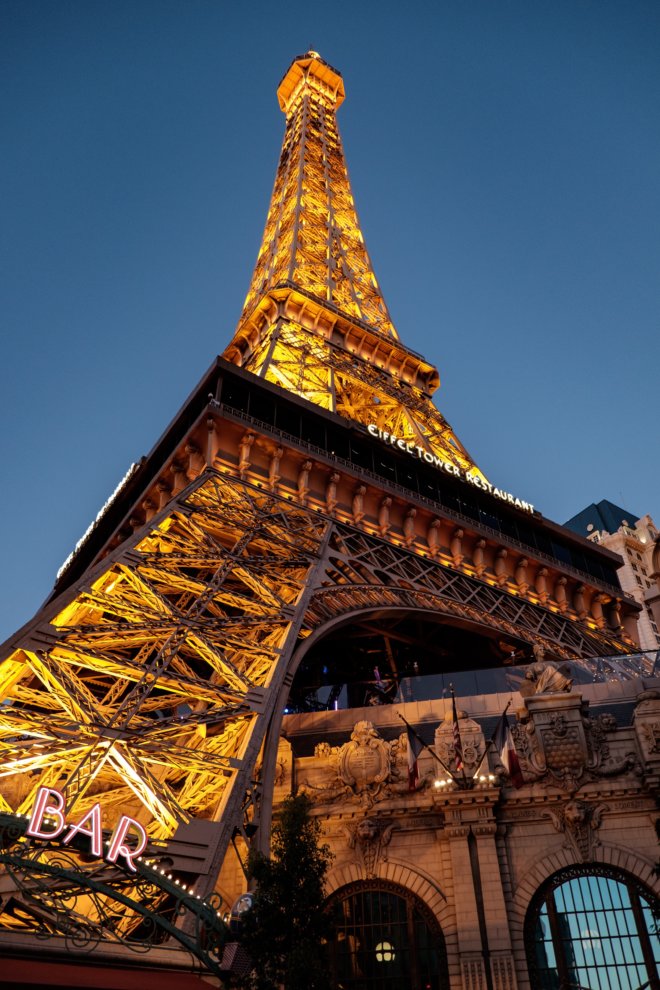 We were hoping to catch a fire show at The Mirage, but were late and went back to enjoy a fountain show at our hotel. The view from our room was actually better than from the street, so pretty soon we returned and continued watching from there.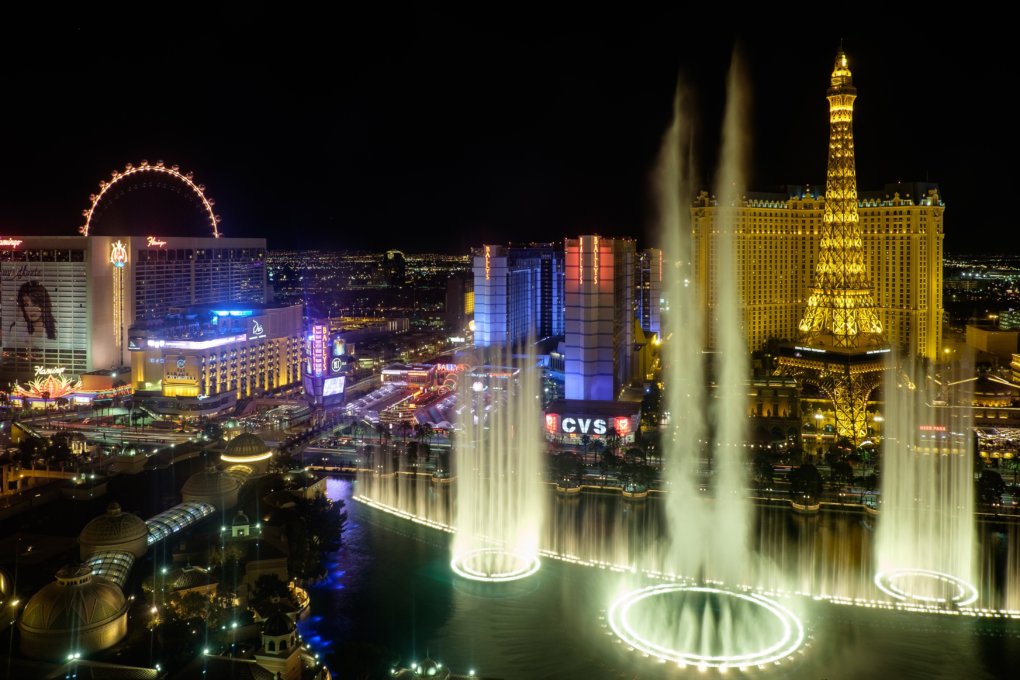 That night I woke up around 5 am and as the sun was rising took a few panoramas from our window.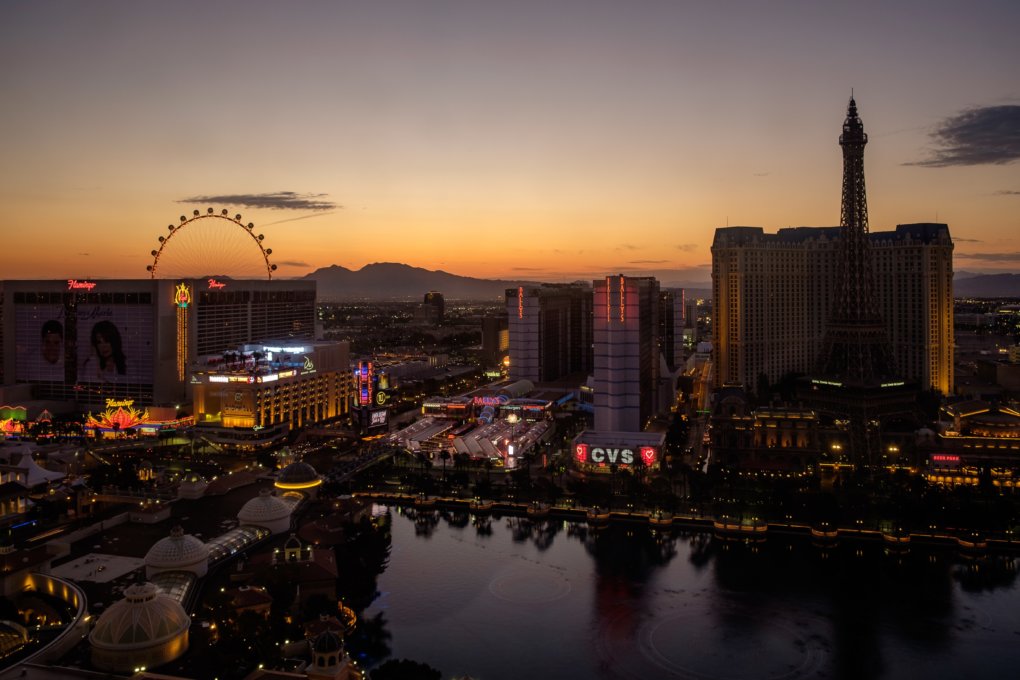 One thing I wish we did in Las Vegas is to visit Cirque du Soleil's permanent shows. From all I heard, both O and KÀ are magnificent performances and way more elaborate than their travel shows. If there is one reason for me to go back to LV, this is probably it.